Spanish Lookout, Belize

Spanish Lookout is Belize's most modern Mennonite colony located in the Cayo District. Mennonites can also be seen in other parts of Belize. They are a self-sufficient people who run their own church-based communities and practice strict traditions. For instance, there is a group that still only travels by horse and buggy. Others have adapted a more current lifestyle. However, in keeping with their old traditions, they live in their modest communities, maintaining the use of their own Dutch/German dialect while their homes and clothing reflect their simple and conservative tastes.
Who are the Mennonites....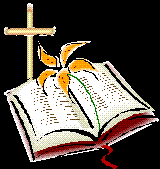 Mennonites are a branch of the Christian church, with roots in the radical wing of the 16th century Protestant Reformation. Part of the group known as Anabaptists (because they re-baptized adult believers), the Mennonites took their name from Menno Simons, a Dutch priest who converted to the Anabaptist faith and helped lead it to prominence in Holland by the mid-16th century. Modern day Mennonites number almost 1 million worldwide, with churches in North and South America, Africa, Europe and Asia. Mennonites are known for their emphasis on issues such as peace, justice, simplicity, community, service, and mutual aid.
In keeping with their spiritual roots, Mennonites still believe in the close textual readings of the Scriptures and a personal spiritual responsibility as the basis of their faith. Radical from the beginning, but later considered conservative in many of their religious ideas, Mennonites have come to represent a spectrum of backgrounds and beliefs.
Pacifism is one of the cornerstones of the Mennonite faith, prompting many young Mennonites to elect service to the church rather than military service. The Mennonite church emphasizes service to others as an important way of expressing one's faith. A disproportionately large number of Mennonites spend part of their lives working as missionaries or volunteers helping those in need, both nationally and internationally, through agencies such as Mennonite Mission Network or Mennonite Central Committee.

Life in Spanish Lookout...
Having celebrated its' 50th year in March of 2008, Spanish Lookout has, for the most part, been integrated into the Belizean way of life, and this community coexists with other ethnic groups. They are the major producers of dairy, poultry, vegetables and cattle produce, and supply the entire country with these commodities. Quality Chicken - Belize's most popular chicken - is located in Spanish Lookout as well as a new-comer called Fiesta Chicken. Gradually we are beginning to see more naturally raised beef, lamb and chicken become available for health conscious consumers too.
Western Dairy, Belize's only commercial production of milk is also located here. Furniture manufacturing and house construction are two other important economic activities for this community. Many people visit Spanish Lookout in search of tires, parts for cars or machinery, as the prices are some of the most competitive in the country.
Located in the north-western part of Belize, this Mennonite community is spread over open fields and rolling hills, with large trees that have been around for centuries. Small houses with zinc roofs, as well as some modern ones dot a countryside that resembles a scene from a rural town in the Midwestern United States. Cornfields and cattle pastures can be seen for miles. Part of the main road is paved, but most are good gravel roads. The main road is lined with gas stations; tire supply stores, farm centers and mills. Children and adults, men and women are all busy at work since the community seems to focus on "production". They are a hard working people, but are always friendly and willing to help.
Today, residents of Spanish Lookout realize the growing importance of cultural understanding and unification amongst the people of Belize and others worldwide. Thus, they do welcome tourists who are respectful of their lifestyle and are mindful of how they themselves dress and act when visiting....
At present, informal guided tours can be arranged...and we will update you on up and coming points of interest as they develop in the community.
Come and Experience Belize!
Spanish Lookout is now our home...click here for our HOME PAGE